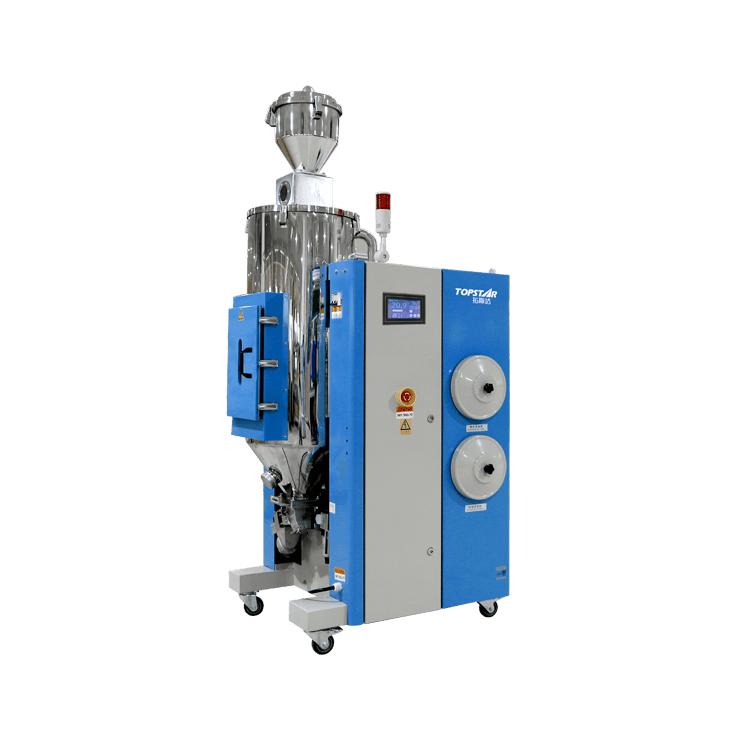 Drying and Dehumidifying System
In 1 compact dehumidifying dryers are equipped with honeycomb rotor which can acquire stable low dew-point drying air.
To integrate the function of dehumidifying , drying and two-stage conveying into single unit. Three-stage conveying function is optional.
Double-wall insulated hopper dryers features down-blowing pipe design to avoid heat dispersion for improving drying efficiency.
Feeding system is equipped with shut-off valve to ensure noremaining material in hopper tube.
Multiple safety protection device. 
Optical-class models use mirror polished treatment on the material contact surface to avoid material contamination and collocate feeding system with closed-loop in order to avoid the possibility of moisture regain for absorbingoutside air during material conveying.