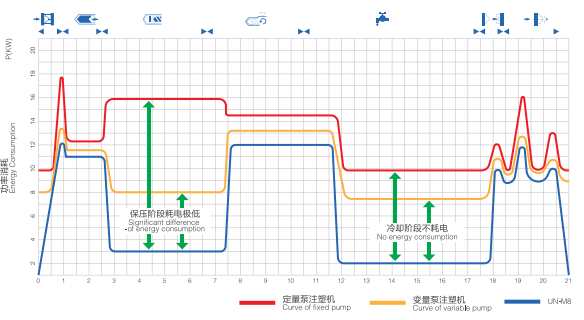 Equipped With High Performance Servo System. The Output Power Of The Servo Motor Changes With Load, Without Loss Of Excess Energy. During Pressure Holding, The Motor Reduces The Speed And Theenergy Consumption Is Extremely Low. The Motor Does Not Workduring Cooling And The Energy Consumption Is Zero. Improves Injection Accuracy While Saving Power, Water And Reducing Noise. A Real New Revolution In Hydraulic Injection Molding Machines.
Equipped With A High Response Servo Motor And Internal Gear Pump System,UN-M7 Reaches Maximum Output At Only 0.05s, Significantly Faster Compared To Traditional Hydraulic Injection Molding Machines, Effectively Shortening The Cycle And Improving Production Efficiency. The Precision Of UN-M7 Is Superimposed On The Precision Of The Internal Gear Pump, And Form A Closed Loop Through High Sensitive Pressure Feedback Device.The Injection Repeatability Able To Reach 3‰,Which Shows Better Injection Stability Than Traditional Hydraulic Machine And The Rate Of Qualified Molding Parts Is Increased Signiticantly.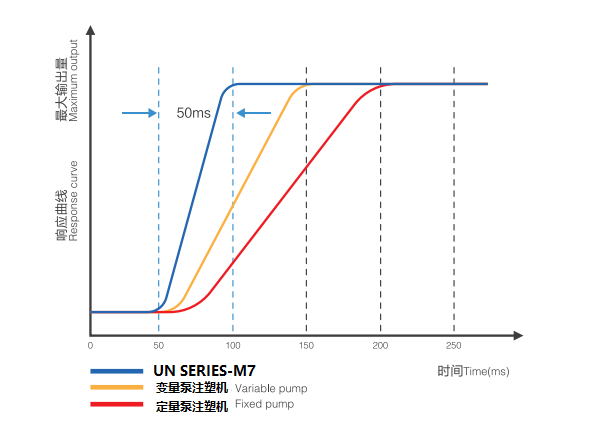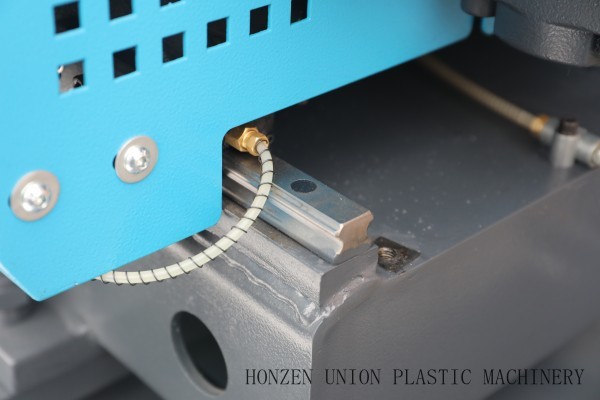 High Precision Linear Guide Injection StructureThe Injection And Plasticizing System Adopts Linear Guide With High Precision, High Rigidity And Low Friction, Provides Lowresistance And Stable Movement During Injection And Plasticizing. Adjustable And Sensitive, Better For Materials In Low Viscosity And Requires High Temperature.
Adjustabie Wear-Resistant Sliding Foot Of Moving PlatenSiding Foot Adopts Special Wear-Resistant Matorial, Able To Adjust The Heigh And Balance The Weight,Durable And Clean.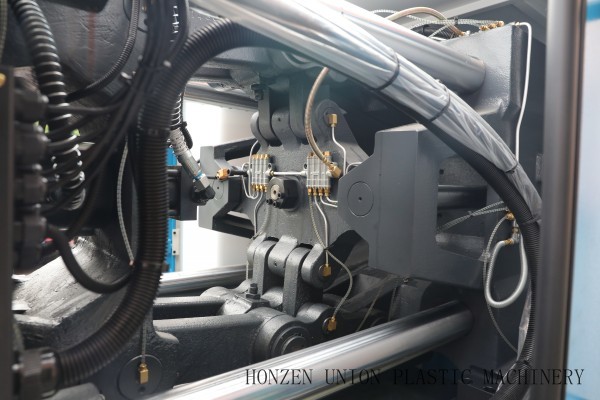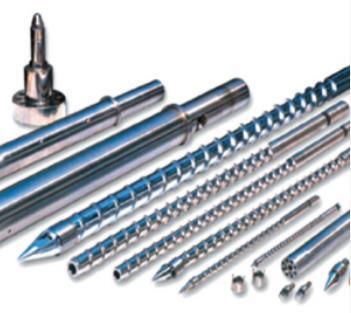 Professional Plasticizing And Injection Solutions Professional Screw And Barrel For Different Kinds Of Rawmaterials And Processes, To Improve Quality Of Themolding Parts.
Modular Enetpy-Saving And High-Response Oil Circuit Design Increases Speed By More Than 25%.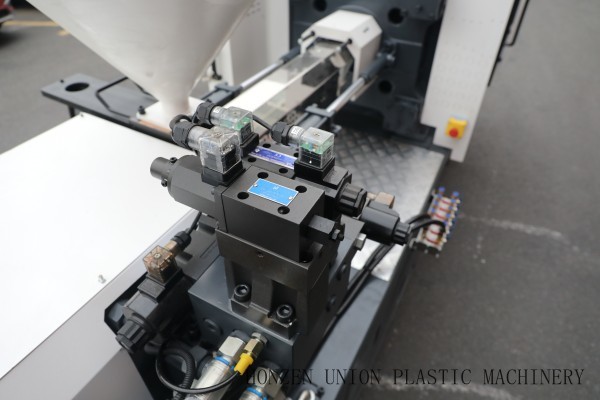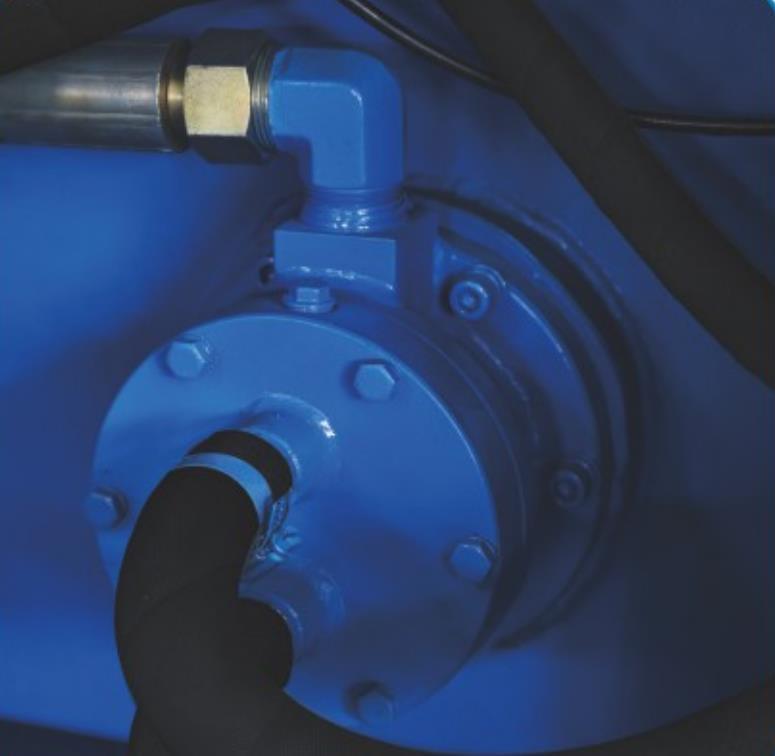 Built-In High Efficiency Oil Cooler Small Volume, High Cooling Efficiency, Simple Oil Circuit, Toguarantee Stable Oil Temperature.
Intelligent Lubrication Distribution System Evon Oil Distribution,High Lubrication Efficiency And Extends Toggle Life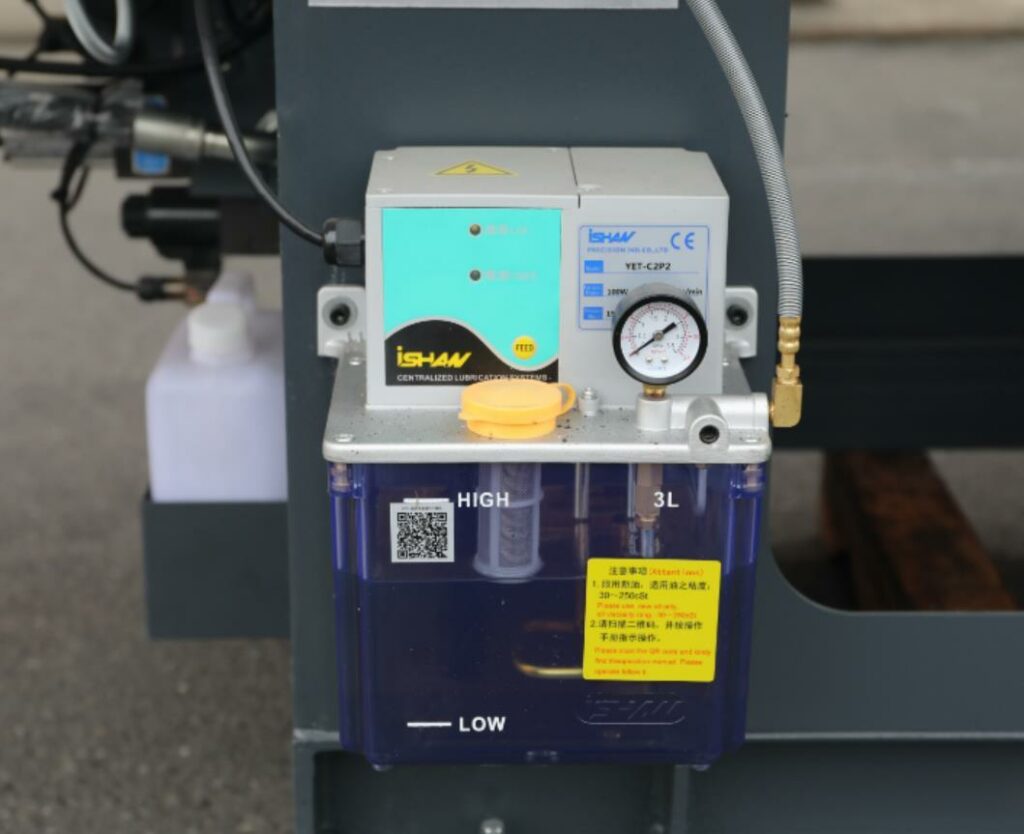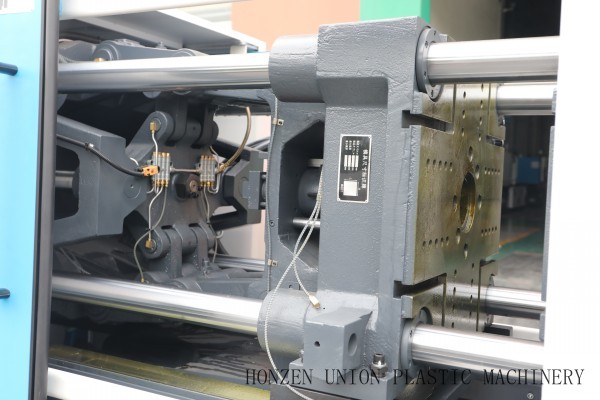 Oplimized Design Of High Rigidity And Precision Clamping SystemOpumized Platen Design, Ons-Pliece Catting Of Toggle Seat And Movingplaten; One Ploce Casting Of Crosshead Guide Suppont, Toggle Toat And Rearploten Lt Not Oniy Improves The Rigidity But Also The Accuracy Of Mold Opening.